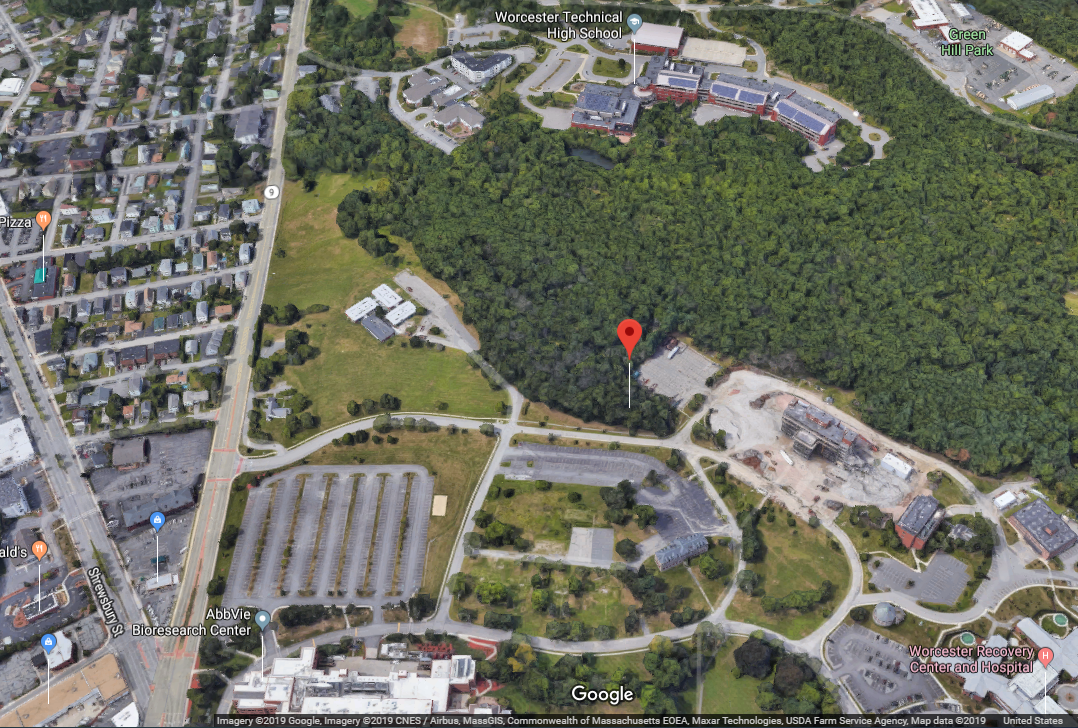 Banker & Tradesman – December 2019
A planned biomanufacturing business park on the grounds of the former Worcester State Hospital is moving forward thanks to financing from Country Bank.
The Worcester Business Development Corp. secured a $2.7 million loan from the Ware-based $1.5 billion-asset bank to fund site preparation efforts at The Reactory. The 46-acre complex has eight pads that can accommodate up to 530,000 square feet of development. The WBDC said in a statement it is currently in negotiations to secure the first tenant, WuXi Biologics, a Chinese contract development manufacturing organization. WuXi's proposed $60 million facility would employ more than 150 people.
"Country Bank stepped up to provide the much needed seed capital to create this new development in Worcester which will create new jobs and expand the city's tax base," WBDC President and CEO Craig L. Blais said in a statement.
The WBDC started purchasing land for The Reactory in 2017 under a Baker administration initiative to privatize underused state-owned real estate. The site is adjacent to both the state's Worcester Recovery Center and Hospital, the University of Massachusetts Medical School and pharmaceutical firm AbbVie's Bioresearch Center.
"Country Bank is pleased to assist the WBDC in its development of another forward-looking project," Country Bank First Vice President and Commercial Lending Officer Bernie Gagnon said in a statement. "This is a unique opportunity to repurpose an under-utilized tract of land, while benefiting the community through job creation and additional tax revenue."