About The Reactory
Located alongside UMass Medicine Science Park and the expanding UMass Medical School, The Reactory is a 46-acre campus that is dedicated to biomanufacturing.
The Reactory's master plan allows for eight shovel-ready parcels that together can accommodate up to 470,000 square feet of top-quality manufacturing facilities.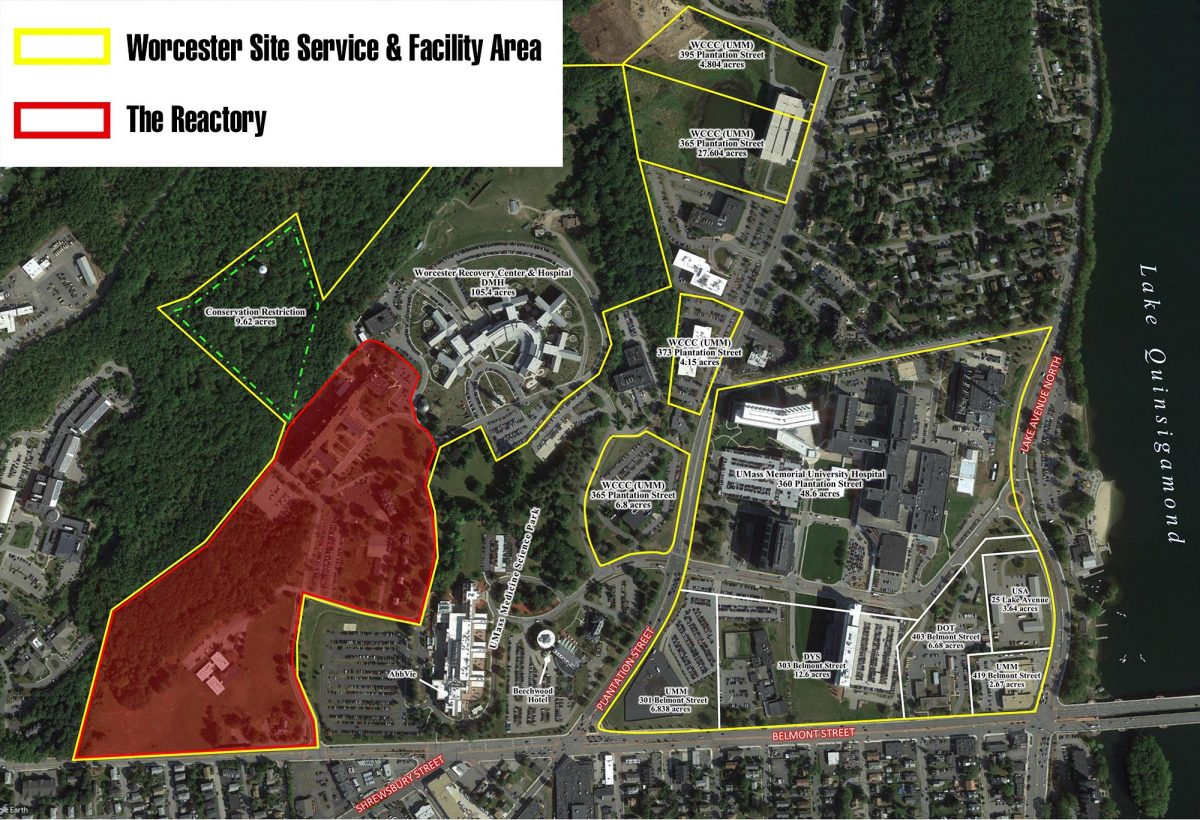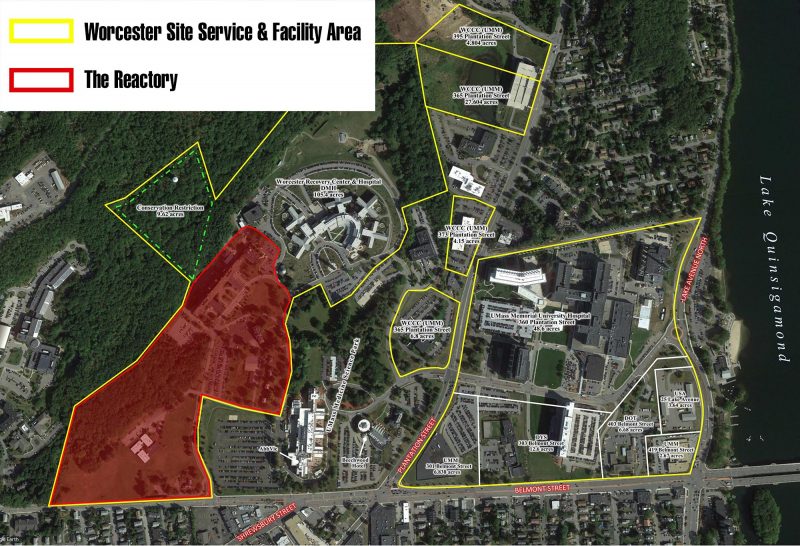 The rise of genetically personalized medicine and the development of rare-disease treatments have sparked demand for a new type of biomanufacturing: facilities that can handle complex production requirements and deliver quality along with the flexibility to manufacture in smaller volumes. The Reactory is specifically primed for this market.
As new and innovative clinical programs continue to emerge from the Cambridge-Worcester corridor, the ability to manufacture locally is essential. The Reactory offers the type of dynamic, nimble environment where R&D scientists can collaborate on-site with production experts to perfect manufacturing techniques.
Whether for specialized product lines or as a key interim step toward large-scale manufacturing, The Reactory is a unique resource within the Northeast. Close to Boston yet significantly less expensive, located in a city with a hip vibe and a thriving biotech community, The Reactory is ideally positioned to help biotech companies realize their entrepreneurial vision.