The Reactory Summit Presenter Bios
April 6, 2022 Beechwood Hotel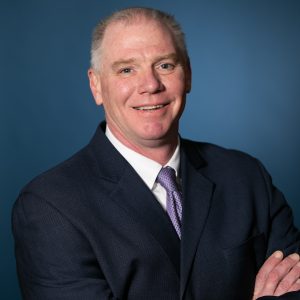 Keynote Speaker – Dr. Eric Dickson, MD, MHCM, FACEP; President & CEO, UMass Memorial Health
Dr. Dickson is President and CEO of UMass Memorial Health, the largest not-for-profit health care system in central Massachusetts with $3.3 billion in annual revenue, 1,700 physicians and more than 15,500 employees. The system includes four owned hospitals on ten campuses with more than 1,000 licensed beds; four affiliated hospitals; 70 office-based community practices; a behavioral health services agency and hospital; six urgent care centers; and an Accountable Care Organization (ACO). UMass Memorial trains 550 residents and fellows annually and performs world-class research in partnership with the University of Massachusetts Medical School. Dr. Dickson also serves as a Professor of Emergency Medicine at the University of Massachusetts Medical School.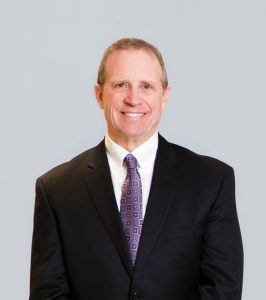 Paul Bauer
Paul Bauer is Practice Area Leader of the Real Estate, Finance and Corporate practices at the law firm Bowditch and Dewey. He represents businesses, individuals and institutions throughout Massachusetts in sophisticated transactions with an emphasis on big real estate projects and challenging commercial law issues. He regularly advises developers, landlords, mortgage lenders, tenants and property owners across various industries in complex development, acquisition, financing, business planning and leasing transactions, including the biggest lease in the history of Boston at the time. In the past year, he has represented dozens of companies on life science and high tech leases, including negotiation of many leases in the Seaport and Cambridge. He often works with early-stage companies to provide them the counsel necessary to protect their interests in obtaining contracts, investors and lending facilities. Paul is a board member with MassEcon and serves on the Government Affairs Committee of the Greater Boston Real Estate Board. He is also Chair of the Advisory Board for the Entrepreneurial Innovation Center at Framingham State University, where he advises the Center on its program helping entrepreneurs develop their ideas and small businesses.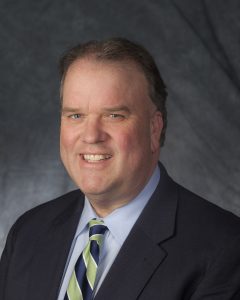 Craig Blais
As President & CEO of the Worcester Business Development Corporation (WBDC), Craig brings years of experience and a wealth of expertise to the position.
Craig oversees the $10 million non-profit whose mission is to promote the common good and generate welfare of the City of Worcester and the region by being the leading force for economic development with a focus on urban development.
Craig works with public and private partners to complete high impact projects, that for any number of reasons, the conventional market will not take on.  The organization's partners include government and quasi-government agencies at the local, state, and federal levels, funders, lenders, property and landowners, and construction and design companies.
Under Craig's leadership, the WBDC has grown from a $2M organization to more than $66M.  This incredible growth has resulted in a more robust tax base and many thousands of new jobs.  For additional sources of income, Craig established a fee-for-service department providing project management services for private developers, institutions, and municipalities.  The WBDC's SBA 504 Loan Program also generates revenue for the organization and is an important piece of the economic development toolbox by providing capital to help small businesses expand.
One of Craig's proudest accomplishments is the recent development of a 46-acre biomanufacturing park, known as The Reactory.  In addition to the typical permitting and build out challenges, the land acquisition process required a complex series of steps that included passing state legislation, enduring a bidding process, and obtaining financing.
Another complicated project was the redevelopment of the former Telegram & Gazette building in downtown Worcester.  This $42M development required new market tax credits to save the building as part of the Theatre District Master Plan.  After funding was secured, the 132,000 SF building was fully rehabilitated making way for the building's adaptive reuse as academic and office space, a business incubator, and a black box theater.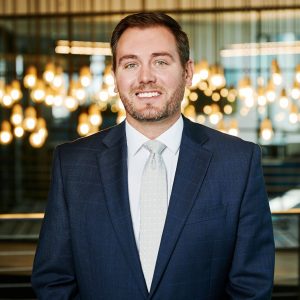 Ben Bradford
Ben joined the MassBio team in 2017. As Vice President of Economic Development and Workforce, he oversees MassBio's relationship with municipalities, international organizations, and the local real estate and development community.  He also works with member and non-member companies to support their decision-making on relocation or expansions. Through relationships with foreign economic development agencies, Ben works to connect foreign companies to the US market. Additionally, he serves as a resource for Massbio member companies as they look to grow their operations in Massachusetts from a personnel standpoint.
Prior to MassBio, Ben worked as Director of Business Development and Regional Strategy at the Massachusetts Life Sciences Center where he was responsible for recruiting new companies to do business in Massachusetts and developing relationships with municipalities across the Commonwealth with the goal of expanding the industry state-wide.
Ben has a B.A. in Political Science from Union College(NY). He lives in North Reading with his wife and two kids.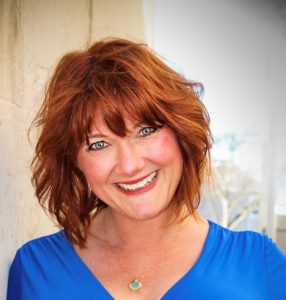 Catherine Bouthillier
Catherine Bouthillier is the Senior Manager of Healthcare Corporate Partnerships at Worcester Polytechnic Institute who consults with LifeScience companies on creating customized training and R&D solutions.  Leveraging WPI's various labs, such as the Biomanufacturing Education and Training Center (BETC), Cell Engineering Research Equipment Suite (CERES), PracticePoint and the Intential Design Studio (IDeaS), allows her to create hands-on training and R&D solutions for companies of all sizes.
WPI's ability to quickly access their network of industry experts & students allow for expediated timelines in the research and development of life-altering healthcare technologies.
"Having a well-equipped environment where industry and academia can foster synergy is resulting in cutting-edge, critical, patient-centric solutions, positively altering the prognosis of illnesses and patient mobility"
For over 20 years, Catherine has worked with international and domestic organizations in identifying, creating and delivering customized workforce solutions ultimately ensuring financial goals and strategic plans are accomplished.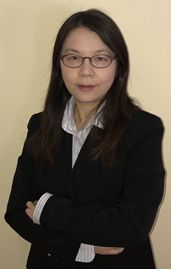 Jie Chen
Jie Chen joined WuXi Biologics in 2016 as VP of CMC Management to lead US East Coast client' CMC projects and currently is serving as Senior Vice President of WuXi Biologics Manufacturing 11 & 18 US Operations responsible for the facility startup efforts and site operation of Manufacturing facility (MFG11) at Worcester, MA and MFG18 at Cranbury, NJ.
Dr. Chen worked in Cambridge-Boston Biotech industry over 25 years with leadership experience in biologics drug process development, protein characterization, formulation development, and manufacturing production. Before joining WuXi Biologics, she served as Senior Director of Process Sciences at Dyax and later joined Shire leading CMC projects after Dyax-Shire acquisition. Jie also worked in several biotech companies in Cambridge, Massachusetts before Dyax.
Jie Chen had a M.D. degree in Internal Medicine from School of Medicine, Xi'an Jiaotong University, and practice as an oncologist in China. She received post-doctoral training at University of Pennsylvania, Philadelphia, PA, and obtained an M.S. degree in Physiology and Neurobiology from Rutgers University, Piscataway, NJ.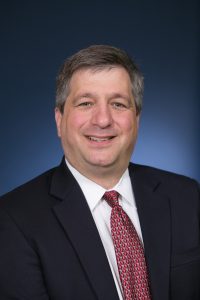 Frank Fazio
Frank Fazio, MS, MBA is the Deputy Executive Vice Chancellor, MassBiologics of UMASS Chan Medical School and has over 30 years of experience in the manufacture of medical devices, diagnostics and biologics; he holds two patents for a system for removing fluid from blood. He joined MassBiologics in 2010 to manage vaccine manufacturing, monoclonal antibody manufacturing, aseptic filling, supply chain, facilities and engineering. In 2017 he moved into the Deputy Director, Operations and Innovation role before being transitioned to the role of Deputy Executive Vice Chancellor in 2021. He has significant experience in a broad range of manufacturing technologies, including precision grinding, electro polishing, aseptic fill, and biologics manufacturing. He also has extensive experience in the management and maintenance of licensed manufacturing facilities. He has been part of the senior leadership for two successful medical device startup companies, including Renal Plant Corporation, which he founded in 2000.
He received a bachelor's of science degree in biology from Framingham State College in 1988; his MBA from Anna Maria College in 1991; and a Master of Science in Work Environment from the University of Massachusetts Lowell in 1997.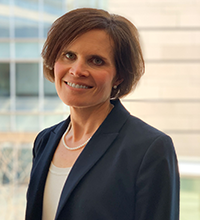 Amy Forman
Amy Forman is an accomplished real estate and asset management professional with over 25 years of comprehensive commercial real estate experience. As the Senior Director of Real Estate Services at UMass Chan Medical School, she is responsible for leasing, acquisition and disposition for a 2,000,000 SF portfolio of off-site properties in Worcester and Greater Boston which are owned by Worcester City Campus Corporation, an affiliated entity of the University.  Amy's duties include implementing and executing an asset management strategy for the portfolio, serving as the tenant relationship manager and collaborating with property management, construction and space planning to execute business plans.  Additionally, she oversees site selection, lease negotiation and landlord relations for UMass Chan's off-campus leased properties.
She has received many awards, including the Building Owners and Managers Association (BOMA) Boston Mid-Rise Property Manager of the Year in 2016 and the Archon Group's "Exceptional Performance in Property Management" Award.
Amy holds a B.S. in Hotel Administration from Cornell University's School of Hotel Management.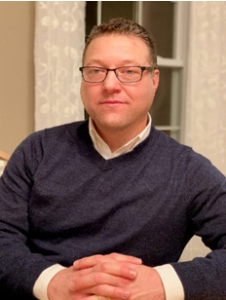 Joe Makowiecki
Joe has been in the Bioprocess industry for 26 years and has held management, senior management and director positions within Process Development, Pilot Plant, cGMP Manufacturing and Enterprise Solutions organizations. As Cytiva's Director of Business Development for Enterprise Solutions, his responsibilities include product management of the FlexFactory (single-use, flexible and deployable biomanufacturing platforms), strategy for both the FlexFactory and KUBio (modular facility solutions) offerings, new technology identification and integration and commercial activation.
Joe also heads up the Technology, Consumables & Commercial Activation Team (TCCAT). TCCAT is made up of several end-to-end bioprocess SMEs that focus on cell culture & fermentation, chromatography, filtration, single use consumables and new biomanufacturing technologies. The objective of the team is to lead/drive/support the strategy, design, expansion, evolution and commercial activation of Cytiva's Enterprise Solutions & Single Use offerings through navigation, communication and collaboration with internal stakeholders, and external partners.
Joe's expertise and experience includes downstream process development, scale up, cGMP manufacturing, process technical transfer, manufacturing site operations, contract manufacturing services, bioprocess solution selling and business development. He has been involved with the development, technical transfer, scale-up and manufacture of multiple diagnostic, vaccine and bio therapeutic products from mammalian, microbial and insect expression systems.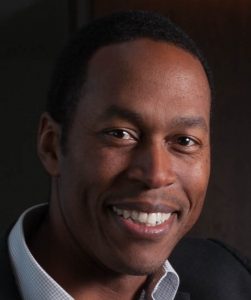 Travis McCready
Travis McCready is the National Practice Leader for JLL's US life sciences real estate markets practice, which includes brokerage, capital markets, advisory and analytics, project development services, and valuation for life sciences tenants, developers and investors.  He has over 25 years of experience leading public, private, and nonprofit ventures with a focus on technology and innovation-based companies.  The former President & CEO of the $1.6 billion life sciences funding agency Massachusetts Life Sciences Center, Travis remains active in the life sciences community serving as director and scientific advisor to health care & life sciences start-ups focused on rare disease diagnostics, the microbiome, advanced biomanufacturing, and public health.
Travis is the co-chair of the Academic Institute Advisory Board at Atrius Health, the largest independent physician-led healthcare organization in the Northeast.  He is passionate about supporting tech-based entrepreneurship and serves on the boards of business accelerators MassChallenge and Lever, and wet lab incubator MBI.  He also serves on the boards of public media giant WGBH, and the world-renowned Institute of Contemporary Art, Boston.  No stranger to public service, Travis has served on the Economic Development Planning Council under three Massachusetts governors and has been appointed to state and national initiatives ranging from the arts to advanced manufacturing.
A native of New York City, Travis received his B.A. from Yale University, and J.D. from the University of Iowa.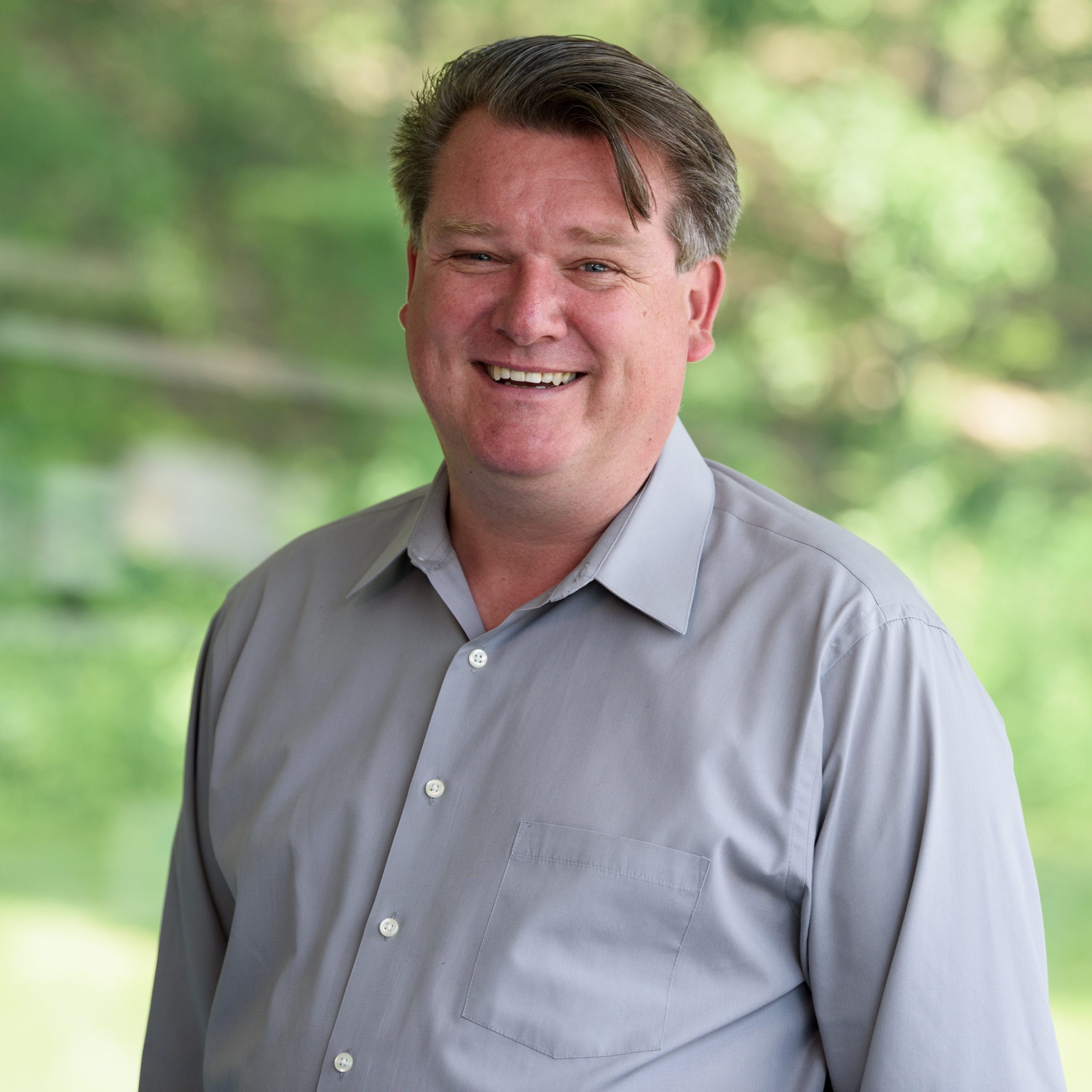 Dr. Knut Niss
Dr. Niss has served as Chief Technology Officer since March 2018. Dr. Niss joined Mustang in March 2017 as Vice President of Operations, where he initiated and oversees the establishment of Mustang's cell therapy manufacturing facility. Prior to Mustang, Dr. Niss was Cell Therapy Asset Leader at Biogen, where he oversaw CMC-related activities for gene-edited hematopoietic stem cell and lentiviral gene therapy programs for sickle cell disease and hemophilia, respectively. Earlier in his career, Dr. Niss was Senior Technical Project Leader at Novartis' cell therapy manufacturing facility in Morris Plains, New Jersey, where he directed the transfer and implementation of the CTL019 process from Penn to Novartis. He also served as Senior R&D Program Manager at EMD Millipore, where he established processes for the large-scale expansion of adult and pluripotent stem cells. Dr. Niss began his career in senior research positions in Pfizer's Regenerative Medicine and Immunology groups. He holds a Ph.D. in molecular biology from Humboldt University of Berlin, and an M.S. in microbiology from the University of Göttingen in Germany. Dr. Niss completed his postdoctoral research at Boston Children's Hospital and the Dana-Farber Cancer Institute.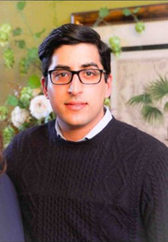 Eduardo Paredes
Eduardo Paredes is the Vice President of Chemistry, Manufacturing and Controls (CMC) at Leal Therapeutics, a start-up biotech company focused on developing ultra-precise therapeutics for the CNS. Eduardo has been in the Oligonucleotides field for over 10 years. His doctoral and post-doctoral work in Chemistry and Biochemistry from Carnegie Mellon University at the Center for Nucleic Acids Science and Technology and at the NIH/NCI respectively included modifying oligonucleotides for nanotechnological, biochemical and therapeutic applications. He has a background in organic synthetic chemistry, biochemistry, molecular biology, and virology. He currently oversees a group of scientists in the discovery, medicinal chemistry, pre-clinical manufacture, and technology innovation to enable CNS therapeutics. Eduardo is originally from Mexico but has lived in the U.S. for ~20 years.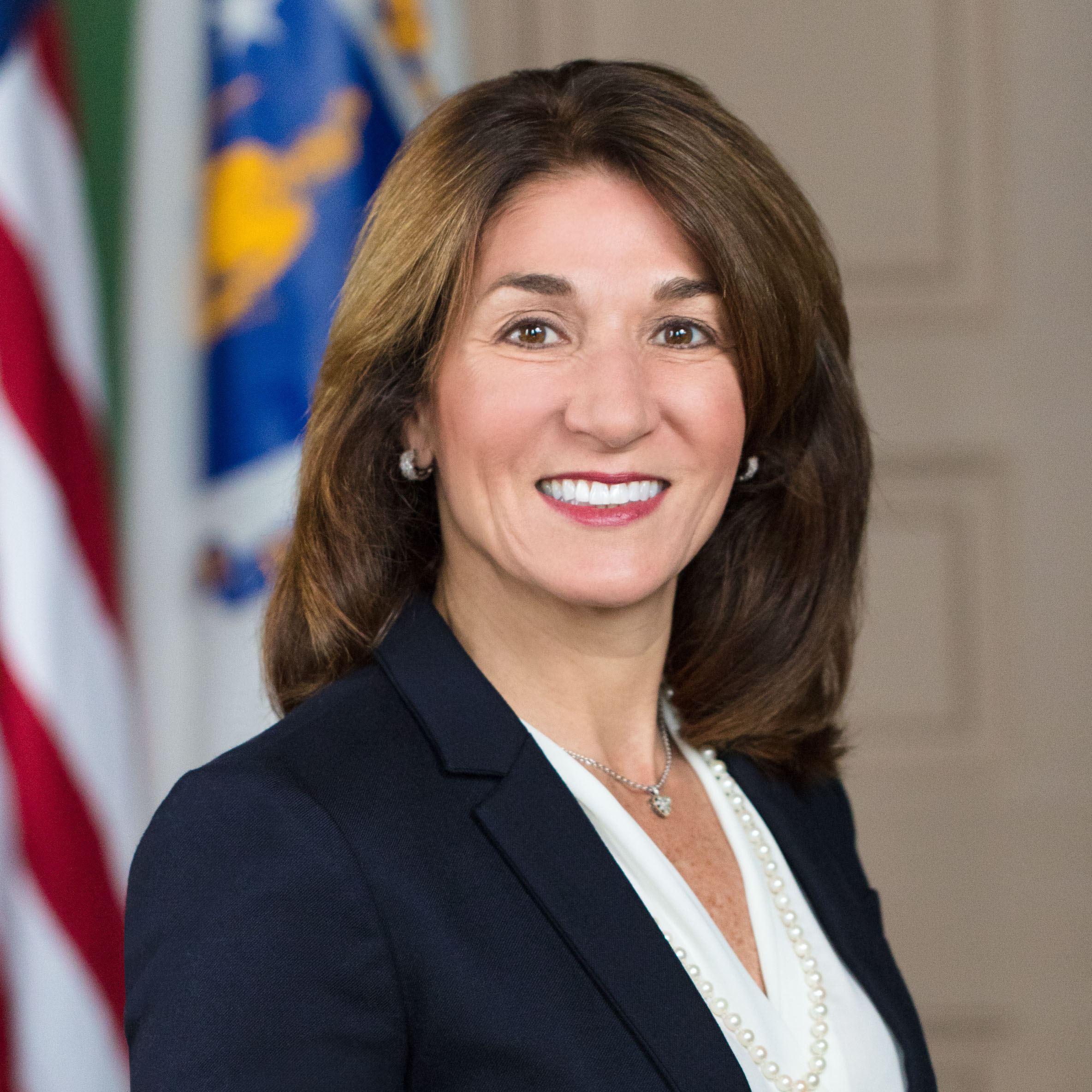 Lieutenant Governor Karyn Polito
Lieutenant Governor Karyn Polito was sworn in for a second term as the 72nd Lieutenant Governor of the Commonwealth of Massachusetts on January 3, 2019, after a first term focused on moving Massachusetts forward through bipartisan, results-driven leadership.
Since taking office with Governor Charlie Baker, Lt. Governor Karyn Polito has visited and partnered with leadership in all 351 of the Commonwealth's cities and towns, developing close relationships with mayors, town administrators, and other municipal officials and building on a fundamental belief and understanding that the Commonwealth's success is driven by the strength of its diverse expanse of people and places.
Inspired by her time as a member of her hometown Board of Selectmen, Lt. Governor Polito has used the Community Compact Cabinet to sign agreements with every city and town to partner with state government on more than 800 smarter ways to deliver services, with more than 90 joining second compacts.  Under her leadership, the Seaport Economic Council has directed more focus and support to helping coastal communities address their unique challenges and economic opportunities, including a new pilot program to support harbor dredging.
Collaborating with her STEM Advisory Council co-chairs, Lt. Governor Polito has encouraged further opportunities in Science, Technology, Engineering and Math (STEM) education to inspire more students to get involved in these important fields and better connect them to good careers. Having seen firsthand the transformational impact of these programs, Lt. Governor
Polito is committed to continuing to increase the number of young women and underrepresented minority students engaging in STEM related fields and careers.
Lt. Governor Polito recognizes the importance affordable housing, mobility, and resiliency have to the overall strength and vitality of our Commonwealth. Lt. Governor Polito has worked closely with local officials to encourage housing production through the Housing Choice Initiative, improve roadways, sidewalks, bicycle lanes, pathways, and intersections through the Complete Streets program, and invest in on-the-ground, proactive projects to address climate change impacts through the Municipal Vulnerability Preparedness program.
As chair of the Governor's Council to Address Sexual Assault and Domestic Violence, Lt. Governor Polito and a diverse team of professionals have brought innovative approaches to combating domestic violence, including establishing a tool kit that empowers local law enforcement and victims to identify abuse and hold offenders accountable. Lt. Governor Polito is also leading the development of the first statewide public awareness campaign in almost 20 years which is expected to launch this year.
Lt. Governor Polito began her public service in local government, serving as a member of the Shrewsbury Board of Selectmen, and in 2001 was elected state representative, representing the residents of the 11th Worcester District (Shrewsbury and Westborough) for five terms. Lt. Governor Polito is a graduate of Worcester's Holy Name Central Catholic High School, Boston College and the New England School of
Law. She is a lifelong resident of Shrewsbury where she owns and operates a commercial real estate development firm and lives with her husband, Stephan M. Rodolakis, and their two children.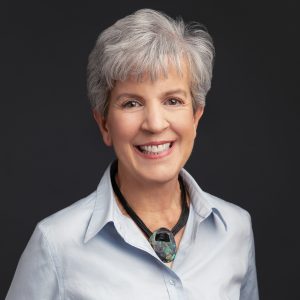 Kathy Rentsch
Kathy Rentsch is Associate Vice President for Strategic Academic & Workforce Initiatives at Quinsigamond Community College (QCC). In that role, she provides leadership and direction for college and career pathways; adult and community learning services; early college; mentoring; STEM initiatives; career services & credit for prior learning; and workforce development & continuing education. She also oversees QCC at Southbridge, an alternate campus location in South County. She is a member of the President's Executive Team and currently co-chairs the college-wide strategic planning implementation team.
Prior to this role, she served as Dean for the QCC School for Business, Engineering & Technology, providing both academic and administrative leadership for faculty and staff, establishing collaborative partnerships with industry, educational constituents and community agencies and developing grants and other funding proposals to grow enrollment, enhance programming and meet regional workforce demand.
Dr. Rentsch holds a Doctor of Education degree from Northeastern University.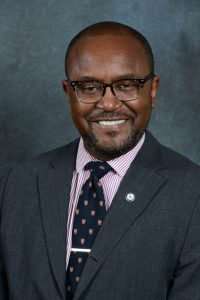 Kenneth L. Turner
Kenneth Turner is President and CEO of the Massachusetts Life Sciences Center (MLSC), an economic development and investment agency dedicated to supporting the growth and development of the life sciences in Massachusetts. He directs and oversees the center's operations, investment strategy, programs, and partnerships.
Prior to joining the MLSC, Mr. Turner served as Director of Diversity & Inclusion/Compliance with Massport. He oversaw and managed the Authority's multiple diversity programs, including business and supplier diversity, workforce diversity, and airport concessions, as well as all compliance initiatives associated with Massport's Disadvantaged/Minority/Women Business Enterprise programs.
Previously, Mr. Turner served as Deputy Secretary for Administration & Finance for the Commonwealth of Massachusetts Department of Veterans' Services. He has over 20-years of general management and executive experience in various Fortune 100 media and package goods companies including having served as Senior Vice President of Emerging Markets at AOL Time Warner as well as having held various marketing positions at Hallmark Cards and Hasbro Toys.
A retired U.S. Navy Captain and submarine nuclear weapons system officer with 26-years of service, Mr. Turner holds a B.S. degree in Liberal Arts from Southern University and A&M College, Baton Rouge, LA.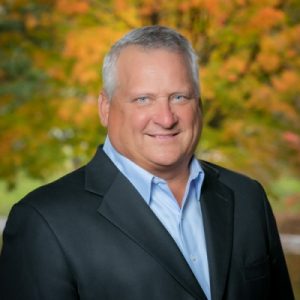 James G. Umphrey
Jim is a managing partner of Kelleher & Sadowsky, the leading commercial real estate firm in Central Massachusetts. He has distinguished himself as a leading broker in the region having brokered numerous multimillion-dollar deals in the life sciences, medical and office sectors. His experience with major corporate clients includes Alexandria Real Estate Equities, Columbia Technical Services, Franklin Realty Advisors, GFI Partners, Hanover Insurance, Karl Storz Endoscopy, Rand Whitney Container, Reliant Medical Group, UMass Memorial Realty, and Worcester Business Development Corporation.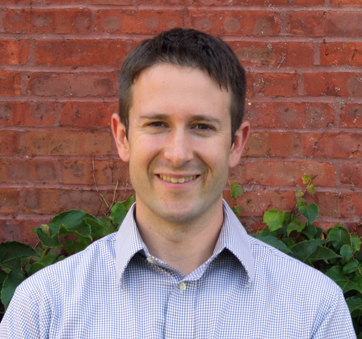 Jon Weaver
Jon is the President & CEO of Massachusetts Biomedical Initiatives (MBI), a private, non-profit economic development organization that promotes the life and health sciences across Massachusetts as an economic development advocate and early stage business incubator. As an economic development advocate, MBI has supported the development of the Worcester Biomanufacturing Park, Gateway Park, and Redstone Center. MBI operates three life and health science business incubators across the City of Worcester that provide cost-effective laboratory space, shared equipment, environmental health and safety support, and business assistance. Founded in 1985, MBI has graduated over 95 life science companies that employ over 800 in the regional economy.
Jon received his Bachelors and MBA from Assumption College. He previously served as Vice President, Real Estate at MassDevelopment and Senior Project Manager at the Worcester Business Development Corporation. Prior to assuming the role of President & CEO, Jon served as the Chief Operating Officer of MBI for three years. Jon is a current Board Member of the Worcester Regional Research Bureau and Alumni Advisor to the Worcester Student Government Association. He actively supports several other organizations and was a former member of the Planning Board and Economic Development Committee in the Town of Auburn.
While President & CEO, Jon has overseen MBI's expansion into the former Cogmedix facility at 17 Briden Street, Worcester, MA in Worcester's Gateway Park development. The 25,000 SF expansion project will double MBI's capacity to support early stage companies. Jon also oversaw the establishment of several business support and mentoring programs within MBI to help early stage entrepreneurs raise capital and continue their growth.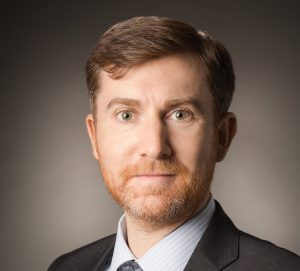 Nicholas Willnow
As Director of Strategic Operations for the Integrated Manufacturing and Engineering organization at AbbVie Bioresearch Center, Nicholas helps set and drive strategic initiatives for the introduction, manufacture and release of Biologics.  A key focus for Strategic Operations is building and enabling our Talent Pipeline.  It is through building a diverse, confident, and empowered team that AbbVie continues to make possibilities real.  Nicholas is part of a team of individuals that works with peer organizations and education partners to drive talent into Biopharma while also ensuring the best onboarding and career development experience at AbbVie.
Nicholas held roles in Manufacturing, Validation and Process Engineering early in career prior to spending five years in Operations Management.  These roles – coupled with a passion for talent sourcing, development and culture – helped build a foundation that enabled the creation and expansion of the Strategic Operations function at AbbVie Bioresearch Center.
Nicholas received a BS in Mechanical Engineering from Rensselaer Polytechnic Institute and a MS in Engineering Management from Drexel University.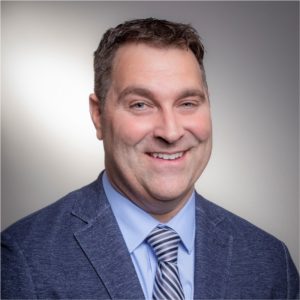 Matthew Zicaro
For over 23 years, Matthew Zicaro, currently Vice President of Real Estate Development, Engineering and Project Management at Galaxy Life Sciences, has been working in the Biopharma industry in the development and buildout of millions of square feet of life science facilities. Matthew had direct involvement in conceptual design, site selection, site master planning, detail design, construction, facility startup, commissioning, qualification, validation and ensuring regulatory audit readiness of GMP facilities
Silver Level & Conference Mobile Application Sponsor