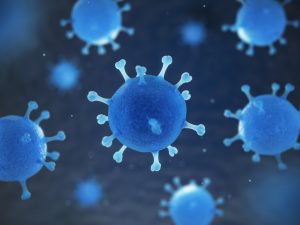 Forbes – June 2020
Shares in Legend Biotech, a China business partner of Johnson & Johnson, soared on their Nasdaq trading debut on Friday, underscoring anew some of the conflicting impulses between the U.S. and China at a time of overall strained ties.
Legend, which could end up raising as much as $423.8 million through the U.S. listing, closed up 60.9% to $37.
Legend is a subsidiary of Nanjing, China-headquartered GenScript, which conducts drug research on a contract basis. GenScript founder Zhang Fangliang holds a PhD in biochemistry from Duke, and worked at Schering-Plough before he set up GenScript in 2002. Zhang's fortune topped $1 billion in the first of last year; Forbes estimates his fortune at approximately $900 million.
Both GenScript, whose shares trade in Hong Kong, and Legend lost money in 2019. GenScript lost $96.9 million on revenue of $273.4 million; Legend lost $132.9 million on revenue of $57.2 million.
Looking ahead, however, Legend is working with Johnson & Johnson subsidiary Janssen Biotech on a treatment to fight multiple myeloma, and has other pipeline projects. In April, Legend raised $150 million from investors including Hudson Bay Capital Management LP, Johnson & Johnson Innovation — JJDC, Inc., Lilly Asia Ventures, Vivo Capital and RA Capital Management. Funds will be used for the commercialization of Legend's pipeline programs, manufacturing, research, and general expenses, the company said in a statement.
The IPO comes amid contradictory trends affecting businesses in the two countries. On one hand, the U.S. Senate recently moved to force the delisting Chinese companies that don't meet the same disclosure rules as American businesses; U.S. political leaders have also complained about U.S. reliance on medical-related imports from China during the Covid-19 outbreak.
Yet at the same time, investors at U.S. and global exchanges have embraced China-based businesses such as Legend, and American pharmaceutical companies in search of new treatments and business have looked to China. For its part, Johnson & Johnson in June last year opened an incubator facility in Shanghai that will house up to 50 startups. It started with 31 resident companies at an event that was attended by Paul Stoffels, the company's chief science officer. "Johnson & Johnson has deep roots in China with an innovation footprint dating back nearly four decades," Stoffels said in a statement. "We are committed to fueling innovation in the region and unleashing the power of science and technology to advance the health of people in China and around the world," he said.
And against of backdrop of criticism of Beijing from President Trump, political leaders in the U.S. state of Massachusetts last month warmly welcomed a new investment there by China-headquartered WuXi Biologics. The company and the Worcester Business Development Corp. announced the signing of a land deal for WuXi Biologics' clinical and commercial manufacturing facility in the city of Worcester that will create 150 new jobs.
"As the central Massachusetts biotech community continues its growth, WuXi Biologics' arrival in Worcester will strengthen the sector and lead to ongoing economic development," said Massachusetts Lt. Governor Karyn Polito. "Years of planning and collaboration to transform an unused property into a biomanufacturing hub has led to this exciting announcement today and I appreciate the commitment of so many to making this a reality."