CONFERENCE SOCIAL MEDIA TOOLKIT
THE REACTORY SUMMIT 2022 LOGO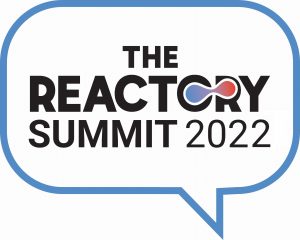 EVENT INFORMATION
Location: The Beechwood Hotel | 363 Plantation Street | Worcester, MA 01605
EVENT DESCRIPTION
The Reactory Summit 2022 hosted by the Worcester Business Development Corporation (WBDC) is a one-day conference for over 150 professionals in the life sciences industry. Attendees will be looking to engage in the exchange of ideas, best practices, opportunities, and latest trends in biomanufacturing and the future of life sciences in Massachusetts.
The event is expected to draw industry professionals, including representatives from life sciences companies, investors, and developers from the Commonwealth and New England.
The WBDC is currently redeveloping a 46-acre site of former Worcester State Hospital land into a masterplanned biomanufacturing park called The Reactory. The progress of these eight shovel ready sites will be showcased during the event.
SOCIAL MEDIA CHANNELS

LinkedIn https://www.linkedin.com/company/the-worcester-business-development-corporation
Facebook https://www.facebook.com/TheReactoryWorcester
Twitter https://twitter.com/TheReactory
SAMPLE SOCIAL MEDIA POSTS
 Attendees
I'm headed to Worcester for The Reactory Summit 2022! Looking forward to exchanging ideas and networking with life sciences professionals! #TheReactorySummit22
The wait is over! I'm about to attend #TheReactorySummit22 with professionals in Worcester, MA and you should too! Register at The Reactory Summit 2022
Speakers
Headed to Worcester to discuss [insert topic] at #TheReactorySummit22! Register today at thereactory.com
Honored to be presenting at #TheReactorySummit22 in Worcester this week! Register to attend all of the presentations at thereactory.com
Excited to present this week at #TheReactorySummit22! We will be exploring new ideas, best practices and the latest trends in #Biomanufacturing with our colleagues. Join us on April 6th in Worcester, MA.
Exhibitors/Sponsors
We're headed to Worcester to #TheReactorySummit22! Visit our sponsor table and say hello!
[Company] is a proud sponsor of the #TheReactorySummit22 in Worcester, MA! Visit our sponsor table!
We're excited to be exhibiting at #TheReactorySummit22 in Worcester, MA on April 6th! Register at thereactory.com and visit our sponsor table!
SOCIAL MEDIA IMAGES FOR SPEAKERS/ ATTENDEES/ HOSTS/ SPONSORS & EMAIL SIGNATURE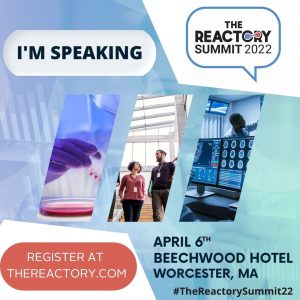 SPEAKER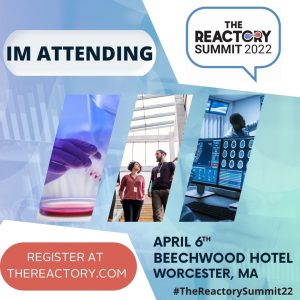 ATTENDEE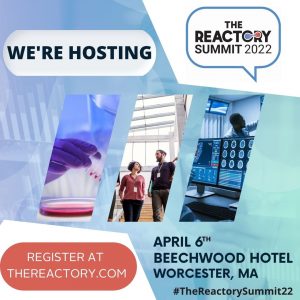 HOST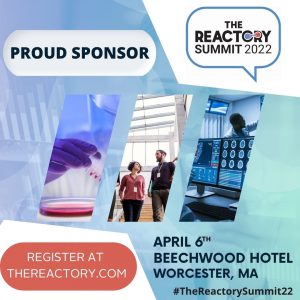 SPONSOR